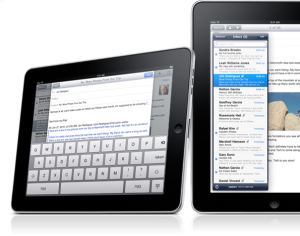 The ever rising use of smartphones means that more people are accessing internet from their mobile device. This is not a new group of people, but the new target audience. The business message needs to be presented in a way that mobile users get all your marketing content. On average, 32% of web traffic is originated from a mobile device, and this number is expected to grow. A website designed for only a desktop is delivering a poor experience to the mobile users. They will encounter longer loading time, small fonts, unusable links, and other glitches that will be unique to their mobile device. This could be turning users away from your business site.
Here are three things to consider for ensuring your content is easily accessible from a mobile device.
Understand your customers. Review what a smartphone user is accessing on your website, versus someone looking from a computer or tablet. Determine if there is specific content that needs to be mobile-friendly. Tailor and rearrange content as needed. Allow users to find information quickly, limiting the number of pages that need to be accessed. Keep forms to a minimum; use dropdown menus, checklists, and pre-populated fields where possible. Keeping the user in mind will ensure you can create a positive experience.
Build a site that will allow for content customization based on the user context. We have gone away from the one-site-fits-all solution. Each business will have a unique set of requirements, varying degrees of available resources, and be using different types of technologies.  There are multiple site implementation options available; be sure to discuss the pros/cons with your webmaster/agency. A responsive web design will enable you to optimize the site for many different screen sizes without creating multiple websites. Another option is to customize the site based on the device type, and build a separate site for mobile traffic. The browser can detect and automatically transfer the user. This would allow for more tailored information to the mobile user.
Watch out for the common mistakes. Design content for mobile, being careful not to remove important information. Avoid directing mobile sites to a different domain. Avoid pop-ups. Use a simple banner to promote an app in-line with the page content. Post videos that are playable on mobile devices. Make sure to configure redirection and links so users go to the correct destination page.
A mobile strategy is necessary to reach and retain today's customers. Develop a plan that works for your business and for your customers. Tailor your sites to create an exceptional mobile experience.