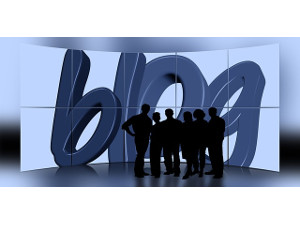 The New Year is a great time for small businesses to take a good hard look at what social media is doing for them and, most importantly, what it can do for them in 2014. The first step to this is finding out what social media has in store for you so you can figure out new strategies and online marketing plans. Here are a few of the bigger changes to watch out for coming this next year.
Facebook's "Star Ratings"
Currently, Star Ratings is only being tested on a very limited number of people, but provided all goes well, expect that Facebook will enter the review and rating business. Ratings soon will appear near a company's Facebook page. The rating that appears will be based on how many stars the average visitor gives to the company. The rating system is only available for a few businesses and only from desktops at the moment, but Star Ratings are expected to hit the app as well as more businesses come 2014. Star Ratings will be very prominent on a page and may be based on customer service as well as the quality of the business, depending on which direction Facebook decides to take Star Ratings.
Twitter's @MagicRecs
Don't know who to follow? It's a common problem on Twitter, especially after the initial setup process, especially when a Twitter user is looking for smaller businesses or local companies. @MagicRec aims to fix this problem by sending out recommendations and spotlight businesses out to users. A user just has to follow MagicRec and suggestions will get sent to their inboxes. A user can even reply and tell the bot if the suggestions were on point or not. If you're a small business owner, this is a great thing to follow yourself to see what Twitter recommends (and why) and maybe even gain a customer or two along the way.
LinkedIn's Showcase Pages
Just recently, LinkedIn announced a new feature that allows companies and their brands to market their content to very specific audiences. These pages are called "Showcase pages," and while they don't replace the company's page completely, they do have an interesting individualized stature about them. For example, if you're creating a new division or project for your company, you can update your Showcase page with information, so the information on your main page isn't buried in information about the new project. There aren't any "product and services" tags on these pages, and their purpose is very specific. They can help you increase awareness about something specific or a particular part of your company and, in turn, increase awareness of your company as a whole.
These new features are important for new and old small business owners to consider this upcoming new year so that all social media efforts make sense for your company.